Published on June 15, 2023
Co-owning homes, creator economy, credit scores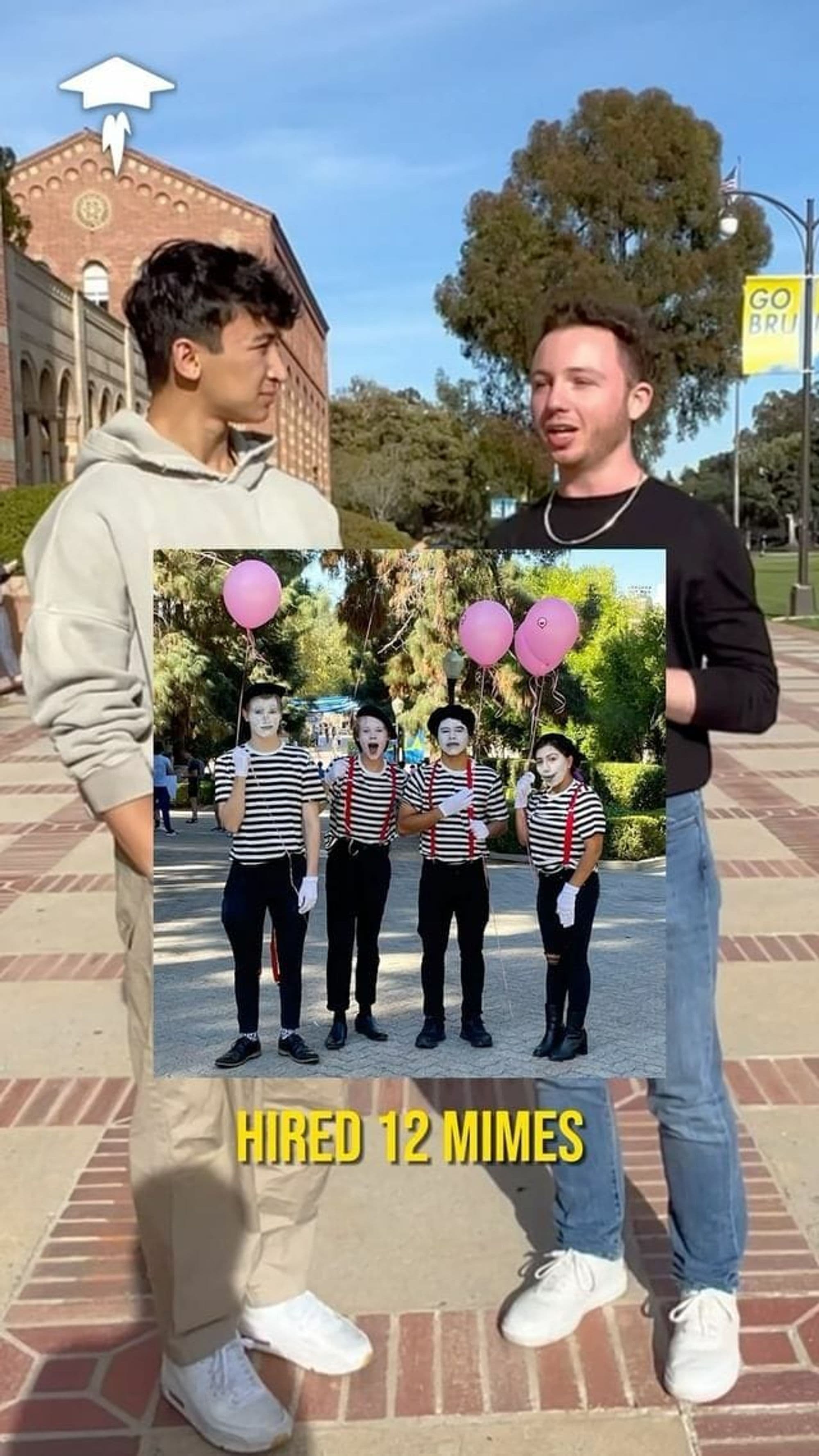 5.05.2023
Our team has been working on expanding unistart. We just launched at UCLA with our interview with Chip Herndon. He's got a killer story, from using Venmo to contact top investors and celebrities to hiring mimes to market his social app. If you haven't seen the interview, check it out here.
Back to our regularly scheduled programming…
📃 New Job Openings
Want your job to be featured like those startups? Send us a message by replying to this email!
This week's edition is sponsored by 1440
The best unbiased news source read by 2.3 million people and counting.
If you wish all news could be as no-nonsense as this, you'll want to check out a newsletter loved by millions, called 1440. They scour over 100 sources every morning so you don't have to. You'll save time and start your day smarter. What more could you ask for?
Sign up for 1440 now and get your first five-minute read this minute. It's completely free—no catches, no nonsense, and absolutely no BS.
🤟 What Your Classmates Are Building
What? - A platforms that helps people co-own second homes at a fraction of the price without having to worry about the stress of management
Why? - Sharing a second home with other people can get messy, from splitting maintenance costs to taking care of cleaning and management. Partment takes care of all of that for you.
📍Industries: Marketplace, Real Estate

🚀 Stage: Pre-seed

💵 Funding: $1,500,000

🛠 Founded: 2022

😎 Founders: 

Nadim Nagui

 

(Virginia Tech, UMiami)
What? - A platforms that allows artists and creators to build meaningful experiences for their fans
Why? - Creators have minimal control over their communities on social media apps like YouTube or TikTok. Afterparty gives them creative tools to interact with their fans in new ways
Bonus: Co-founder Eytan Elbaz has one of the most stacked resumes we have ever seen. He was a founding member of what is now Google AdSense. Then he founded Scopely, a mobile game studio generating $1B revenue annually. Next, he founded Render Media, 2nd fastest growing media companies in early 2010s, before turning his attention to Afterparty. Like, wow.
What? - Build credit using your recurring payments and subscriptions like Netflix and Spotify
Why? - Financial power is concentrated to a small group of people with strong credit. Altro was built to democratize that access and empower people to get their money right.
Bonus: Ayush and Michael started building Altro, formerly known as Perch, when they were still in college at SC. They would work on it day and night out of the Blackstone Launchpad on campus. Iterated many times and competed in numerous pitch competitions. Now they are impacting the lives of hundreds of thousands of people and are backed by Jay Z. True inspiration.
Know of a startup that we should feature on this newsletter Send us a reply!
We are sending our first private deal flow to approved investors on Monday. If you haven't signed up, fill out this form.
🔗 Important Links
Founders 👨‍🔧: Fill out this quick 

2-min form

 to be 

featured on unistart.io and the newsletter

Job seekers 👩🏼‍💻 - Sign-up for our 

alerts

 to be 

matched with tailored opportunities

Investors 🧙🏻‍♀️ - Join our private 

deal flow

 to see the 

hottest startups from top universities and their alumni base
Awesome 🔥 | Good 👍 | Meh, I'm unsubscribing 😬