Published on June 22, 2023
$10k cash for remote workers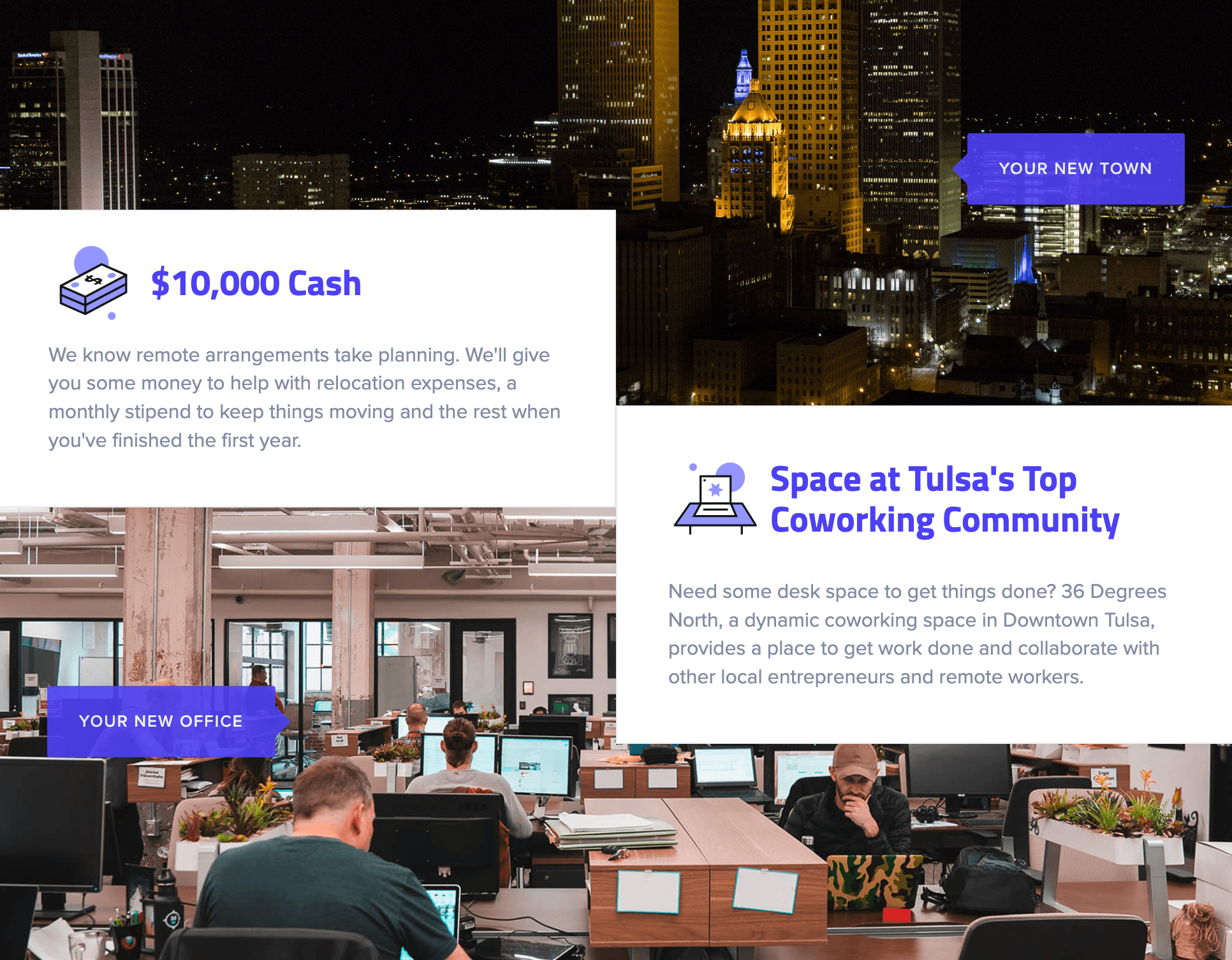 Do you work remote? Read this 👇
Many cities across the US are offering benefits to attract remote workers.
These packages are typically structured as $10k cash + homebuyer incentives.
Tulsa, Oklahoma and Rochester, New York are leading the way.
These programs are successfully drawing in tens of thousands remote workers every year, with no signs of it slowing down.
One major advantage is that rent in these cities is significantly more affordable compared to hotspots like NYC and LA.
$900 in Tulsa for a 1b1b vs $3000 in NYC.
In exchange for these grants, the cities enjoy several benefits:
1. Huge tax revenue
2. Increased urbanization
3. Real estate growth
Win-win for everyone.
Links to relocation programs in Tulsa and 9 other cities:
https://www.architecturaldigest.com/gallery/us-cities-pay-you-move-there-2023